Following on from my
Orange Combined Army
, I've been given some Yu Jing to paint. The client asked for a "a dark glossy red and blue colour scheme", similar to this chappy from Mass Effect 2.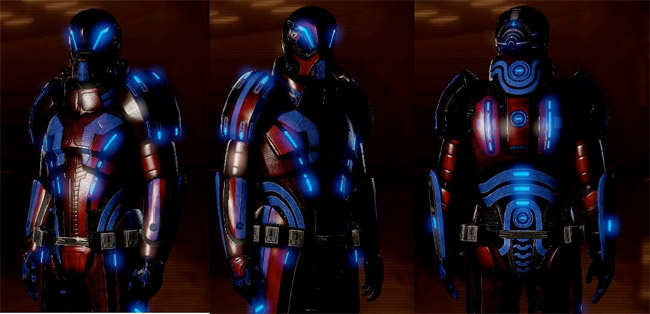 It looked a lot like Optimus Prime when I came to blocking out the base coats.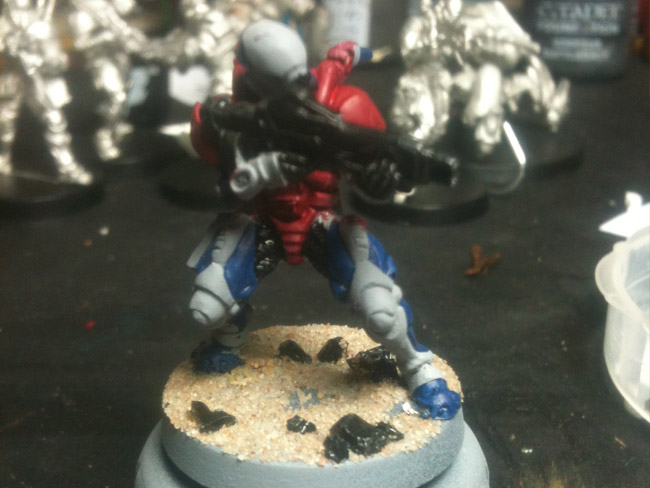 But when it was shaded down really came together for test piece.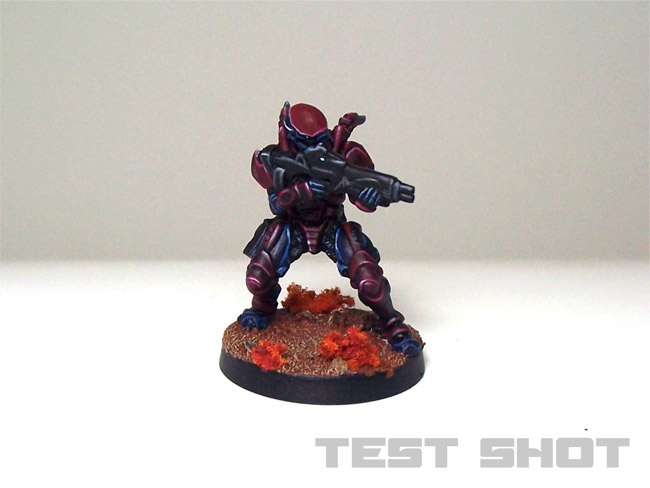 Here's the SÙ-JIÀN Immediate Action Unit, skimpering through the bushy undergrowth. I really like the bots in this scheme.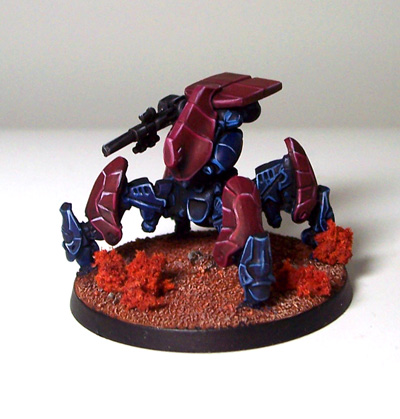 Slightly fiddly model, considering it's metal, and reared up on one toe. No room for pinning legs. Luckily I have a secret glue formula that means this is rock solid.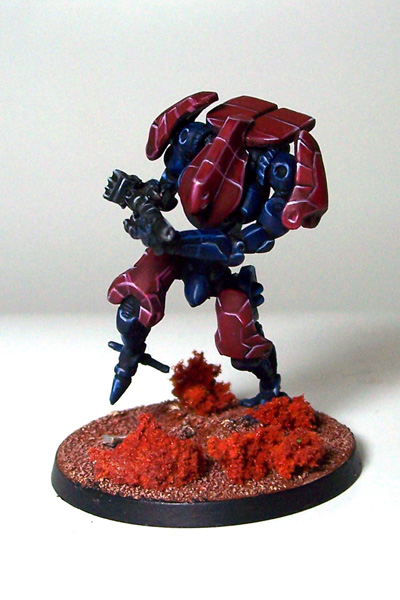 Here's the whole lot. I like their glowy eyes.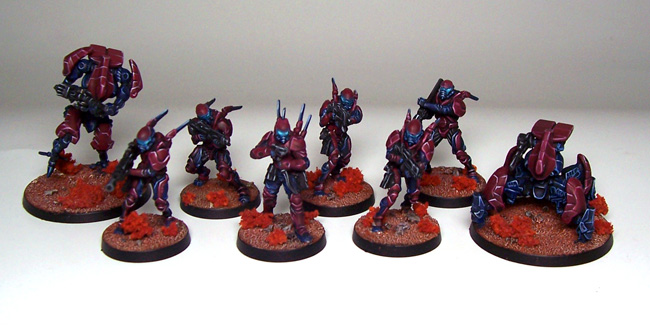 And the whole force, defending some shelled out buildings. Pow pow.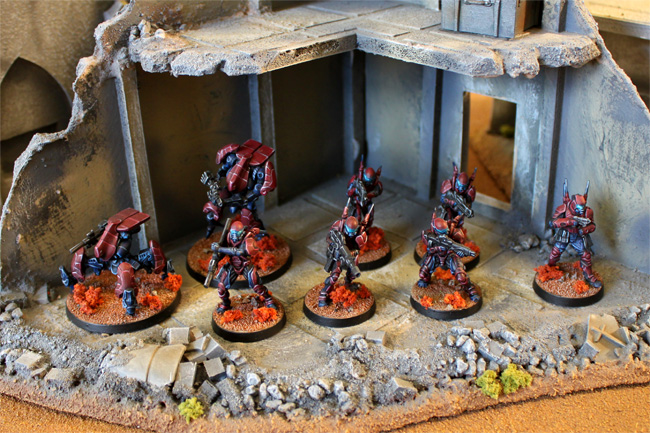 Chris "Curis" Webb